I know they're not exactly breaking any rules, but better to be proactive than "Okay sure!"

They asked all of us this, and the way they were responding was either copy pasted (shift insert) or some other nonsense like that. We never did go to Payon, but with just now hearing about some phisher (spooner), I'd rather post up some sort of report on sketch factor that's a false positive than not say anything and this person manages to do...something.

They also started DEMANDING that Oscar go to Payon in PM shortly after this.

So uh...something.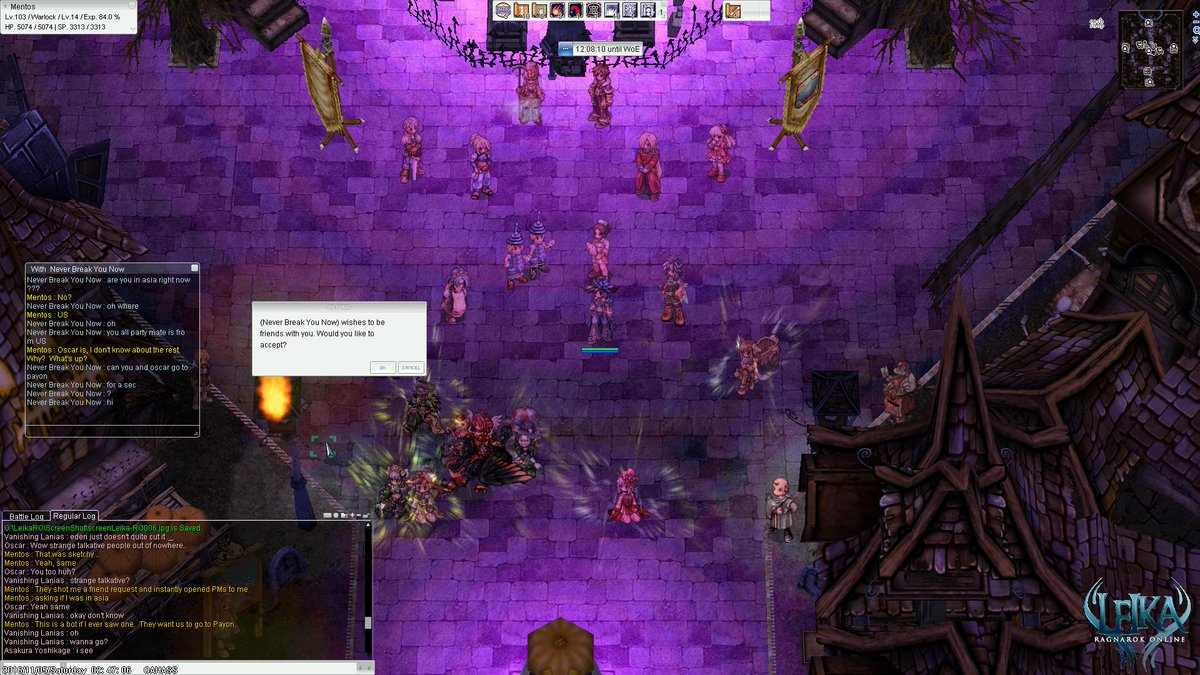 If this image is too small to read, type :orig after the url and it'll display the original picture.
Alternatively: http://pbs.twimg.com...AAQxG-.jpg:orig
Edited by OkuuTheEngineer, 05 November 2016 - 11:29 AM.